Let's Build
Your Growth
Together
Our goal and our mission at RMS, Rinker Mountain Systems, is to offer our clients the latest system technologies. Just as importantly we strive to offer the highest quality products at the most competitive prices. We hope that you will invite us to bid on your next project and we look forward to partnering with your company!
WebTemplates:
What's New?

POLITICS TEMPLATES
The Politics web templates category includes politics, political parties, action groups, elected officials, etc. Most of the politics web templates have great American symbols, flag, White House, Statue of Liberty and graphics but it doesn't mean that they can only be used in the USA. You can easily make the needed changes to the template so that it will work in the country of your project.
BUSINESS & PROFESSIONAL TEMPLATES



The business web templates category includes templates for financial consulting, investment, business blogs, service companies, professional services, and accounting. Many of these templates have a corporate look but there are also sites for smaller firms.
Our Mission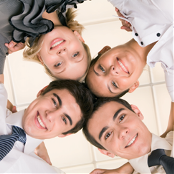 To provide customized business solutions to clients in IT/Non IT industry based on emerging technologies
To maintain long term mutually beneficial relationship with our clients
To deliver excellent services and solutions with the best in industry practices at very competitive prices.
Our Services



On Site & Remote Consulting




Website Templates & Customization




Custom Software Solutions




Data Integration




Database Administration & Tuning




SQL Server Report Development



Follow Us




Our Clients Say:
"We will really appreciate your great work, your on time delivery and staying within our budget. We're looking forward to our next project with your company."